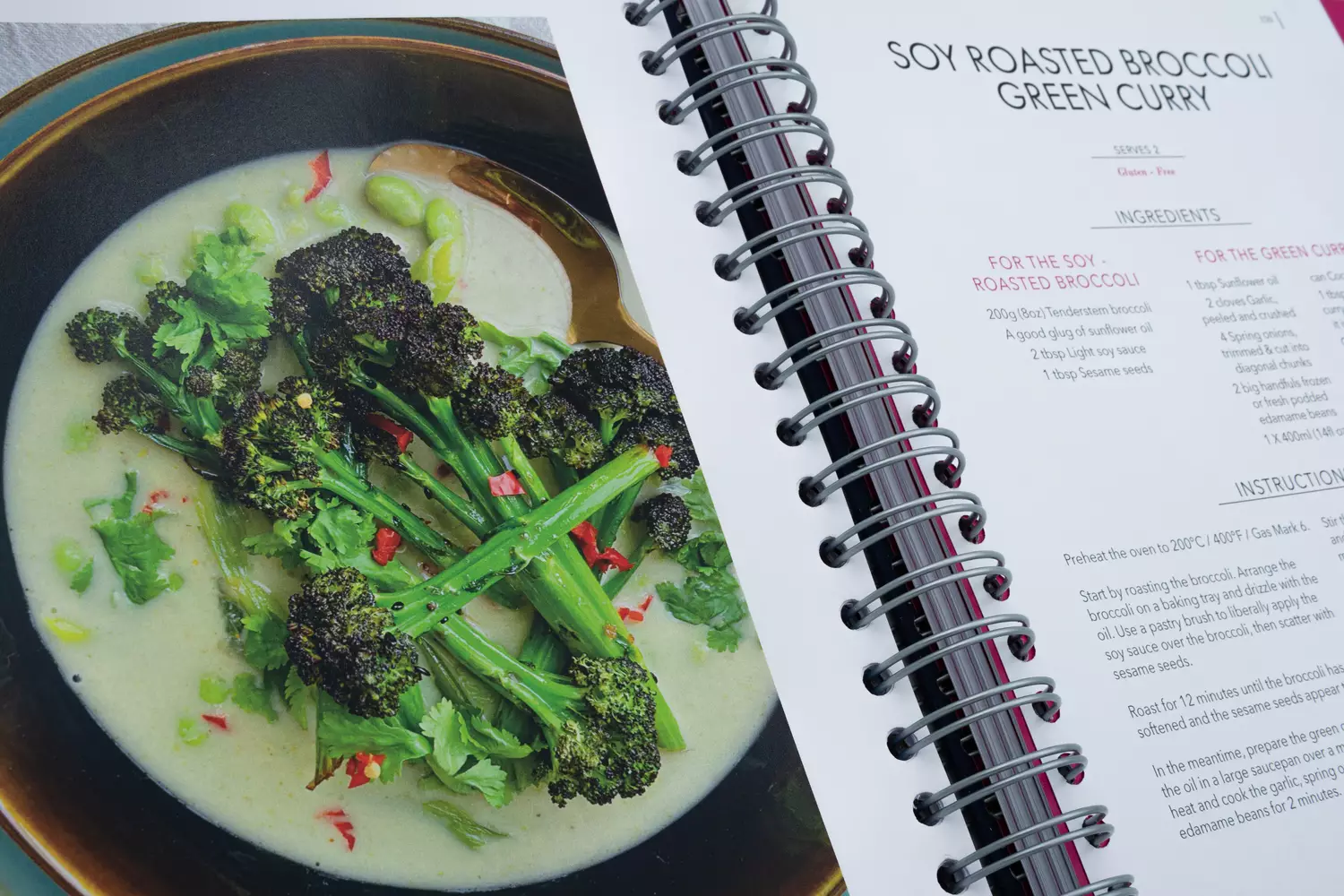 Are you looking for top quality recipe book printing from a team that puts your project first?
Whether you are making your own recipe book to share with friends and family, making money for charity or to sell as a commercial product, print quality is the most important factor. You want the images to stand out and be vibrant, and you need the cookbook to stand the test of time when used over and over.
If you have a passion for sharing your recipes with the world, then why not print with a company that's passionate about sharing people's stories. We understand the effort that goes into a recipe book and that's why we treat every project as important as the last.
When creating your recipe book you may have lots of questions: What size should my recipe book be? Is there an optimal number of pages it should have? We are here to help; give us a call or pop on live chat and your very own account manager can answer these and any other questions you may have.
We work closely with every customer to make sure that the finished product matches the initial idea and is always top quality. That's the reason we work with hundreds of customers each year to help them create their own cookbooks. With our free file assessment you can have total confidence your cookbooks will print exactly the way you want them to. If we spot any errors with your files, we will let you know so that what we send to print is perfect.
To start printing your recipe book, get a free online quote to cost things up or request a free sample in your chosen binding type and see the high quality we offer with every print.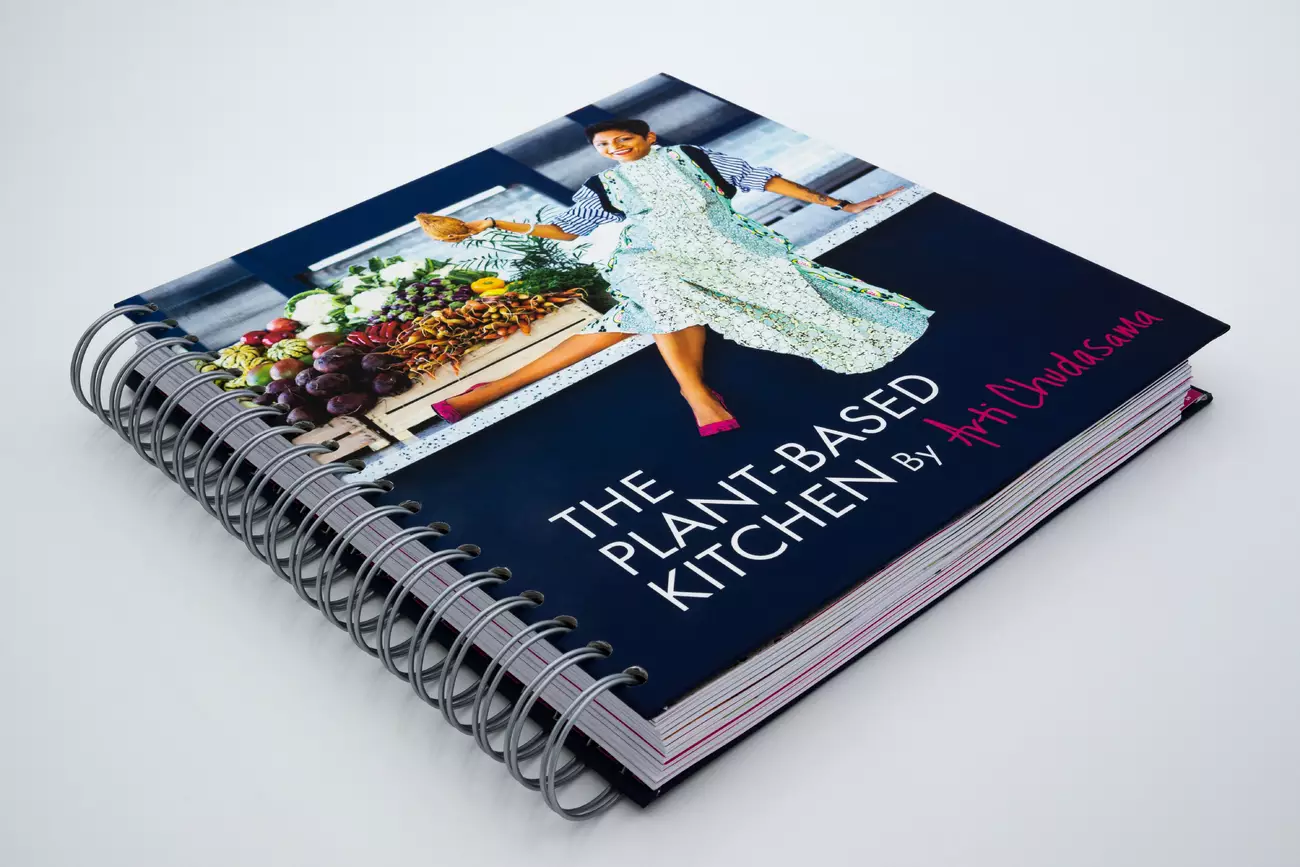 Printing Your Recipe Book
When it comes to printing a recipe book, it's not "one size fits all" as it is entirely up to you! You could decide to go all out and get an A4 hardback book which gives you plenty of space for large photography and more detailed explanations. If your cookbook is simple 5-minute recipes, then an A5 coil book might be right for you.
When you print a recipe book, you have to take into account the mess that's involved in cooking. Some recipes are messier than others so if you know your recipe book is one of those, then acetate covers or gloss lamination will be perfect. Either of these will help protect your book from spills and food splashes.
If you're looking for a hardback cookbook, then there is a minimum page count to consider. If it's coiled you're looking for, then this has the added benefit of allowing you to lay the pages flat on the surface while you cook!
If you are undecided on your page count, binding type or need some recommendations, our expert team of account managers can help you decide. You can get in touch with them on 01733 898102, where all their cookbook printing knowledge is at your disposal.
Designing Your Recipe Book
There are various ways you can design your recipe book: Microsoft Word, Canva, Adobe InDesign, some people even do this in PowerPoint. The top things to remember are: set the onscreen page to the size your cookbook will be when printed, set your mirrored margins, add a bleed and only use images that have dpi of over 600. We have some templates that have all this pre-set for you.
Once you are ready, our designers can perform a free file assessment on your files to ensure they are print ready and you're not in for any nasty surprises when you open the books.
If you want some professional help with cover design or the internal layout for your cookbook, our in-house team of expert designers can help really bring your cookbook to life. You can see some of their work in our book design section.
Other Things To Consider When Creating Your Recipe Book
Proofreading
You will have spent a lot of time getting everything ready for your recipe book and can become blind to the content. It is always best to have a fresh set of eyes give it a once-over before going to print. You may have someone in your network that can do this for you but if you would like some help then head over to our proofreading page and see what we can offer.
Storage and Shipping (Fulfilment)
Here at Book Printing UK we offer a fulfilment service which means you do not have to worry about where to store your recipe books or who is going to send them out to customers.
Reorders
When you first print your recipe books the artwork needs to be set up for print, you will check your proof and make any changes. Once this is done your print files are ready to go the next time you order. This means we are able to offer a reduced price for reorders of your recipe books. As long as there are no changes to the artwork you can use your online account to order as little as one copy at your reduced reorder price.
Our Recommendations
We recommend having a cookbook as a wire or coil bound product, this way the pages will lay flat and can be referenced back to over and over again without compromising the spine. If you want to create a high-end, luxury cookbook then go for a board cover and add some foil detail.
We suggest going for a royal size (234mm x 156mm) recipe book, this is in-between A5 and A4 size.
You want your images to stand out and display the recipes beautifully, so the best paper to achieve this would be the 135gsm gloss.
More than just Printers
At Book Printing UK, we don't stop after printing. We understand that there's much more needed to create a book. That's where our extended Services come in to help. From proofreading to ISBNs, book design to E-book conversion, we've got you covered!
Our experienced team offer bespoke expertise relating to your book, and your book only. Simply add any services to your quote, or order separately. Feel free to contact us for more information: [email protected] or 01733 898102
Very impressed by Bookprintinguk's service. We had 800 copies of our surplus food cookbook printed, and the quality of the paper and speed of turnaround were very good. We opted for the option of having the cookbook laid out for us by the in-house team, and they did a lovely job. Thank you!
Riki